What are some virtual pizza party ideas that you can try?
Choose a date, time, and virtual meeting platform

Prepare the pizza

Hop on the call with your friends

Change your call background to a pizzeria (or pizza!)

Throw on a movie or play a game
Hanging out with your friends and loved ones can be tricky, especially when you can't meet up easily because of a pandemic, long distance, or other reasons! Fortunately, technology has made it easier to connect with people wherever they are. 
You can chat, call, or even hold fun virtual parties to build — or maintain — your relationship with workmates, friends, family members, and other special people. So, why not try these virtual pizza party ideas? Keep on reading!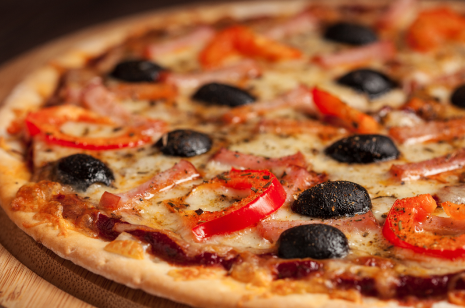 Choose A Date, Time, And Virtual Meeting Platform
Planning your virtual pizza party is easy. First, you need to pick a date and time when all attendees are available. If you're inviting someone from a different time zone, make sure that they won't find it difficult to attend!
After that, choose a virtual meeting platform that suits your needs. If you're not familiar, here are some popular options:
Zoom allows up to 100 attendees to meet for a maximum of 40 minutes. If you need more, you need to upgrade your plan. You can invite anyone, even attendees without a Zoom account.

Skype can allow up to 50 people. There's no registration and download required. 

Google Meet allows you to host gatherings on a web browser on a computer, with no software needed.
Each virtual meeting platform works similarly. All you need is a computer, phone, or tablet with video and audio capabilities!
Prepare The Pizza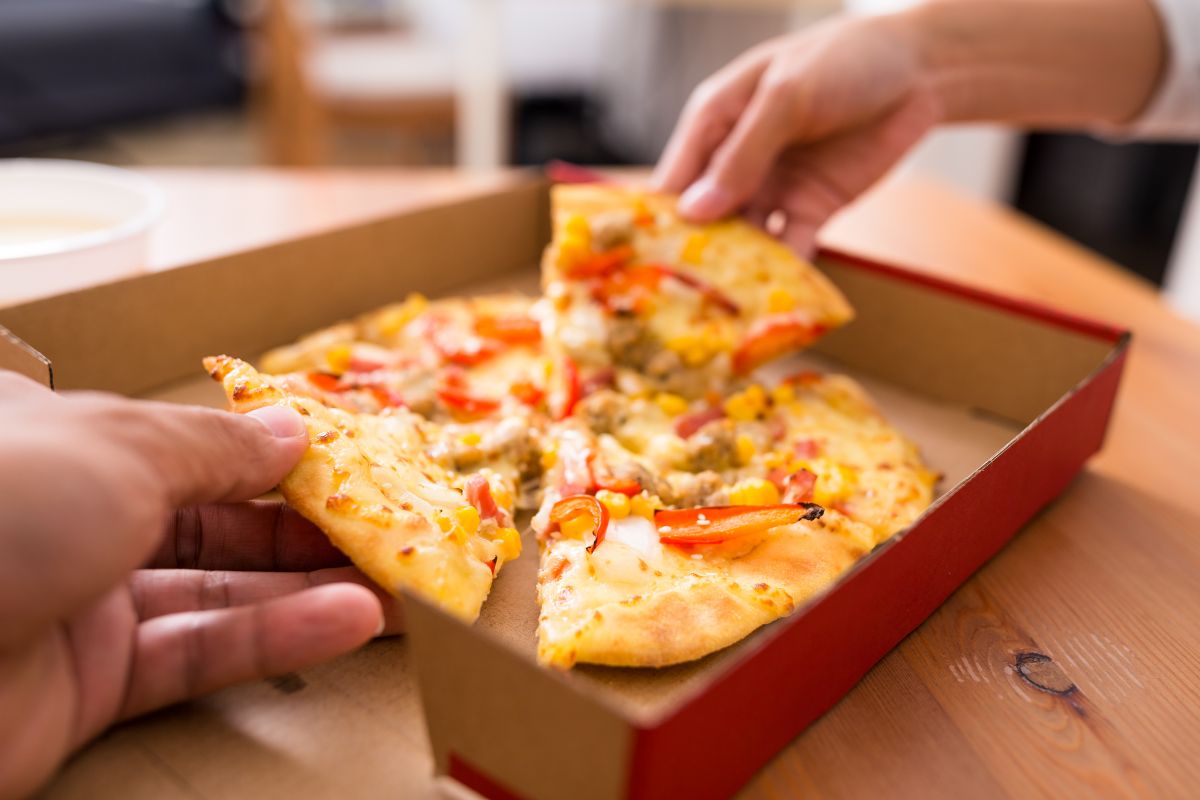 Once the virtual party is set, the next step is to prepare the most important thing — the pizza! This delicious comfort food will make your online meeting much more fun and enjoyable. 
When it comes to pizza, you don't have to burn a hole in your wallet. Below are some affordable options from Jimini, which are also available online!
Pizza Pedrico's
Choose from 7 Pizza Paborito flavors of Pizza Pedrico's. You can choose from original rounds for only P60 per solo box or a 4-pizza-in-a-box for P220 pesos! 
Santinos Supreme Slice
If you see the Santino's Supreme Slice kiosk at the mall, don't hesitate to take home our supreme slice pizzas which are available in various delicious flavors. If you need fast, filling, and delicious pizza in an instant, Santino's is the best option. 
Jimini Whole Pizza
Prefer to prepare your own pizza at home? Check out Jimini Whole Pizza, which offers Chicago Style Pizza in your favorite flavors. These frozen-fresh pizzas only take a few minutes to prepare in an oven toaster, no defrosting is needed!
Hop On The Call With Your Friends
Prepare or buy your pizza in advance, so you can make it in time to hop on the call with your friends! Enjoy your time hanging out and socializing while enjoying your pizza. Talk about your favorite pizza flavors, compare pizzas, and make recommendations too!
Before the set time, send out reminders on multiple platforms to remind the attendees about the event. You can send a formal email if you're feeling fancy, or just send a quick message on the chat, too. Don't forget to send the link to the meeting!
Change Your Call Background To A Pizzeria (Or Pizza!)
To make the most out of the virtual pizza party, make it more fun by changing your call background to a pizzeria! Each attendee can choose their favorite pizzeria or you can send a fun one for everyone to use. You can also use pizza images as your background!
Throw On A Movie Or Play A Game
There's nothing better than eating good-quality pizza while watching an interesting movie with your friends. To host a pizza movie party, you can search for programs or virtual meeting platforms that allow you to sync streams or share screens while playing a movie. To stay true to the pizza theme, try your best to search for pizza-related movies! 
If you want to play a game instead, try Pictionary! It's a popular game to play at parties. To play, divide your group into teams. Each team has a designated drawer, who has a minute to draw the word for their team to guess. Each correct guess earns the team a point. Make sure that the drawer doesn't make any sounds and do gestures that will help the team!
To make it more fun, make the words pizza-related! You can use anything — from movies, objects (pizza cutter, pizza box), pizza ingredients (cheese, tomato, pepperoni), people (pizza delivery guy), or pizza brands as well.
Key Takeaway
Try out these virtual pizza party ideas, so you can hang out with your workmates, family, friends, and other loved ones online! If you're looking for pizza, you can always try out our pizzas here at Jimini. We have various brands that are perfect for your virtual party. Click here to learn more about Jimini.