8 types of bagel flavors you need to try:
Plain Bagels

Whole Wheat Bagels

Everything Bagels 

Cinnamon Raisin Bagels

Blueberry Bagels

Chocolate Chip Bagels 

Onion Bagels

Asiago Bagels
Many people have bagels as their go-to meal in the morning. It's a delicious and yummy alternative for pandesal and the perfect thing to have on the go. It's even great at other times of the day — like for your merienda or midnight snack. 
It's so easy to prepare and enjoy, that's why people love bagels so much. But did you know that these chewy, simple-looking yet tummy-saver bagels have different variations to choose from?
Here are 8 different types of bagel that you need to try! Each one will make an excellent one to munch on anytime, anywhere! Keep reading!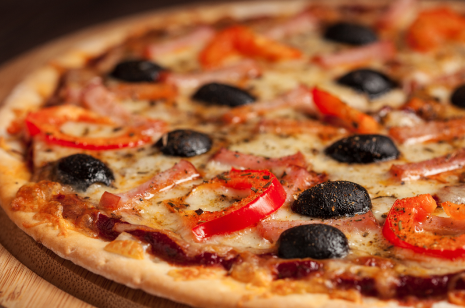 Plain Bagels
Plain as these bagels may sound (and look) they are pretty delicious on their own. Plus, they kind of act like a blank canvas. These are simple, uncomplicated, and great for snacking. Anyone who wants a simple bagel  should try a plain bagel. They can also try to layer their toppings of choice to personalize their bagel experience!
The pretty pleasing thing about a bagel is that it can be sliced in half like bread to make your sandwich. Pretty easy, right? That's the simplicity of plain bagels.
Whole Wheat Bagels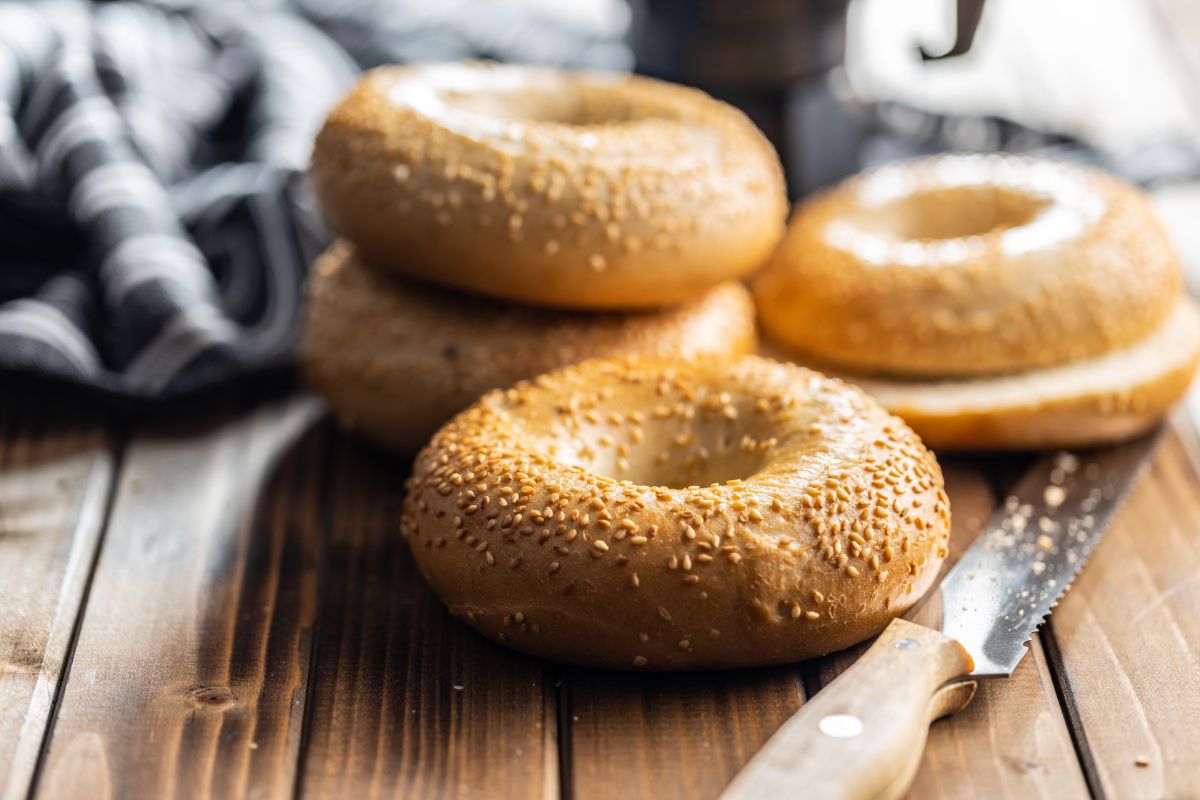 If you're conscious about your added fat and sugar intake, then try a whole wheat bagel. Whole-wheat bagels boast numerous health benefits over traditional bagels. They contain, of course, grains — all of which are low in fat, and provide plenty of essential vitamins and nutrients for your health. 
You can enjoy eating this type of bagel while maintaining your healthy eating routine! Looking for the perfect food to eat after your exercise? Whole wheat bagels can be your after-exercise partner.
We have Bogels N.Y. that comes in two flavors: the Whole Wheat Delight and B&W Sesame Sprinkle. Our Whole Wheat Delight gives you a more dense and satisfying bite. While our B&W Sesame Sprinkle has an extra crunchy texture. Level up your sandwiches in a healthier way with our Bogels N.Y. These are not your typical bagel!
Our Bogels N.Y. bagels are available in  a pack of 5. These are available online on  Pacific Bay and Frozen MNL. (please put hyperlink)
Everything Bagels
If you're looking for bagels made with some extra spice and flavor, then an everything bagel is the one for you. On the surface of these bagels, you can see a delicious mixture of garlic flakes, salt, pepper, poppy seeds, onion flakes, and sesame seeds. 
This particular mix of spices makes for a pretty flavorful bagel bite on its own, but it also makes a good partner for a variety of toppings and sauces! Try mixing and matching to find a combination that you enjoy with your everything bagel.
Cinnamon Raisin Bagels
For those that love baked goods, we recommend a cinnamon raisin bagel. Especially for those who are fans of cinnamon rolls and the like, there's no excuse for you not to add them to your next shopping list. Made with cinnamon and raisins folded into its dough, this bagel is a tempting, sweet treat. They're especially good with fruit jam or butter spread on them! 
Blueberry Bagels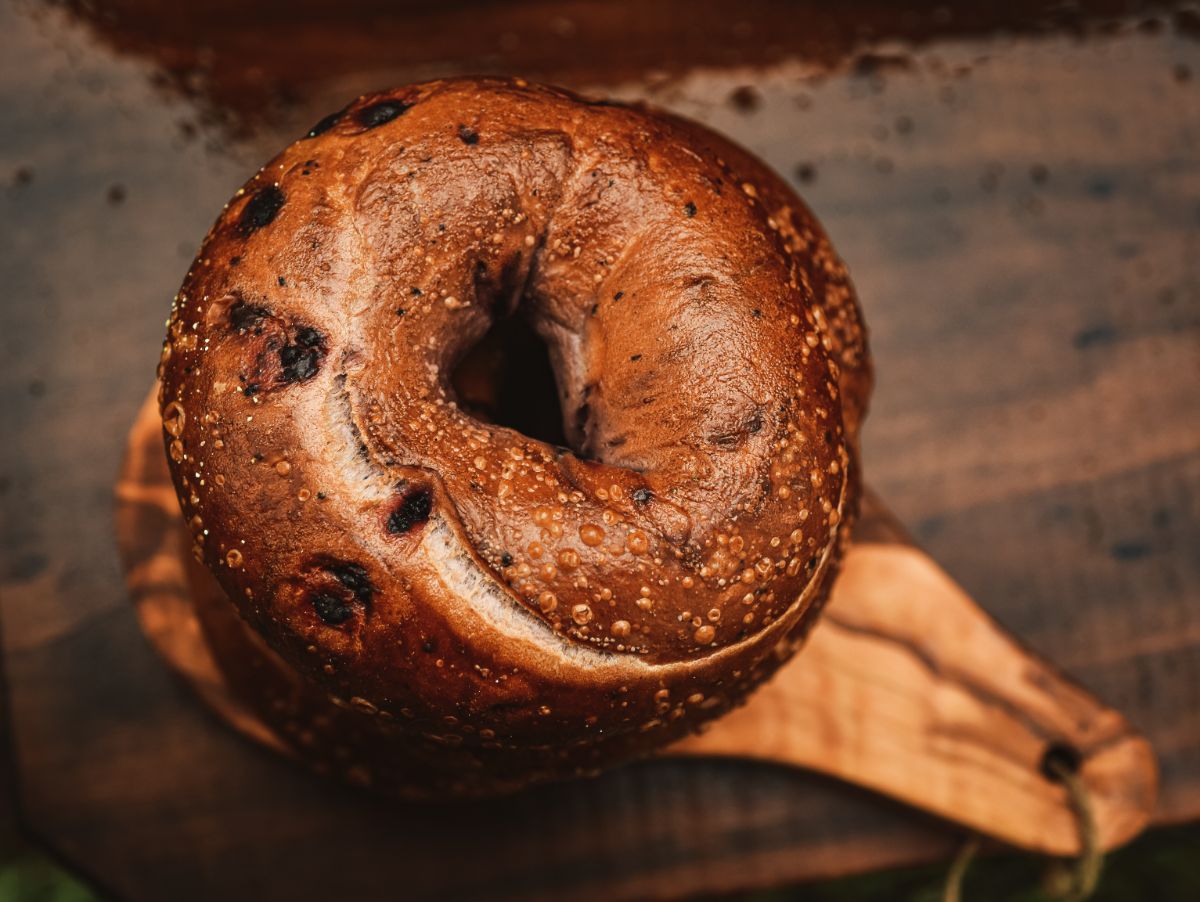 Blueberry bagels never disappoint. You'd be wanting for more once you taste blueberry bagels. It comes with blueberry spreads and jams! It's one of those tasty bagels that everyone loves. Even kids at heart who have eaten blueberry-flavored biscuits and snacks during their childhood days will keep coming back to blueberry bagels to reminisce about their favorite childhood treat.
Chocolate Chip Bagels
Another option for those of you who have a sweet tooth — is chocolate chip bagels. Chocolate chip bagels are tasty and filled with sweet chocolate chips in every bite. Kids are sure to enjoy this treat at breakfast, or as their afternoon snack. They also make the perfect pair for some hot coffee, chocolate, or milk! 
Onion Bagels
Often topped with sesame seeds, onion bagels are also everyone's favorite bagels! If you want another perfect choice of bagels for breakfast, don't look past onion bagels. For breakfast, afternoon snacks, and even dinner, these onion bagels are perfect and you'd definitely have a happy stomach! Add your favorite cheese and other bagel toppings on top of your onion bagels for an ultimate bagel experience.
Asiago Bagels
These pretty bite-sized bagels are made with asiago cheese, which makes every bagel lover crave for more. Asiago cheese's flavorful, savory, and sweet taste, compliments the soft texture of the bread quite well. If you're planning on making anything Italian-inspired, then this bagel is the right choice for you. You can add more flavor to your meal by topping it with some cheese or ham, salami, meatloaf, or chorizo for a lunch-on-the-go.
Key Takeaway
Now that you know the different types of bagel flavors, you might be interested in ordering some to enjoy at home or on the go! 
If so, order some bagels from us today! Our very own Bogels N.Y. offers the freshest ingredients and delicate baking technique resulting in incredibly tasteful bagel bites. It has a wonderful perfectly crunchy exterior, and chewy insides — baked to perfection!