What are the pizzeria business model ideas? 
Community Reselling

Chain Restaurant

Carts

Mobile Eatery

Catering

Countertops
With more than 5 billion pizzas being sold across the world each year and about 350 pizza slices being eaten every second, it comes as no surprise that pizza shops or pizzerias are one of the most popular types of business that many want to start nowadays. 
Opening a pizzeria can be a profitable investment, especially when you have prepared properly. Aside from deciding what pizza recipes to feature on your menu, securing funds, finding a location, and hiring employees, you also have to decide on your pizzeria's business models. Here are a few pizzeria business model ideas to help set up your new venture for success!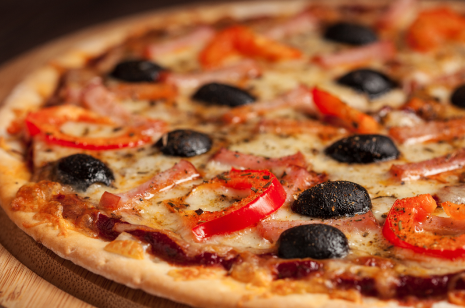 Community Reselling
Community reselling is a profitable pizza business model because you get to bring your pizza products closer to the homes of consumers. And, as we all know, eating pizza is best enjoyed at home with the rest of the family!  
You can find plenty of pizzeria community reselling programs online. Here in the Philippines, pizzeria community reselling programs can take place around villages, residential buildings, and townhouse districts. Oftentimes, you will be provided with various ready-to-bake pizza products and the necessary cooking materials to sell food to your neighborhood. 
If you're interested in this business model idea to kickstart your pizzeria in the Philippines, you'd be glad to know that Pizza Pedrico — a brand under the Jimini Foods Group — is looking for Club Paborito Community Dealers! You can choose from frozen-fresh ready-to-bake pizzas of Pizza Pedrico like Ham and Cheez, Cheez and Cheez, Sausage + Pepperoni and Cheez, Ham + Pineapple, and Cheez.   
Chain Restaurant 
A chain restaurant is the most common business model idea for pizzerias. This is a brick-and-mortar business that allows customers to sit down and eat their delicious pizza orders. 
The benefit of opening a pizzeria chain restaurant is that there are already pre-built menus, existing supplier relationships, well-known branding, marketing strategies, pre-built menus, and knowledge of the customer preferences. All you have to do is sell the pizza products, provide a great ambiance, and offer hospitality to the customers that come in. 
Carts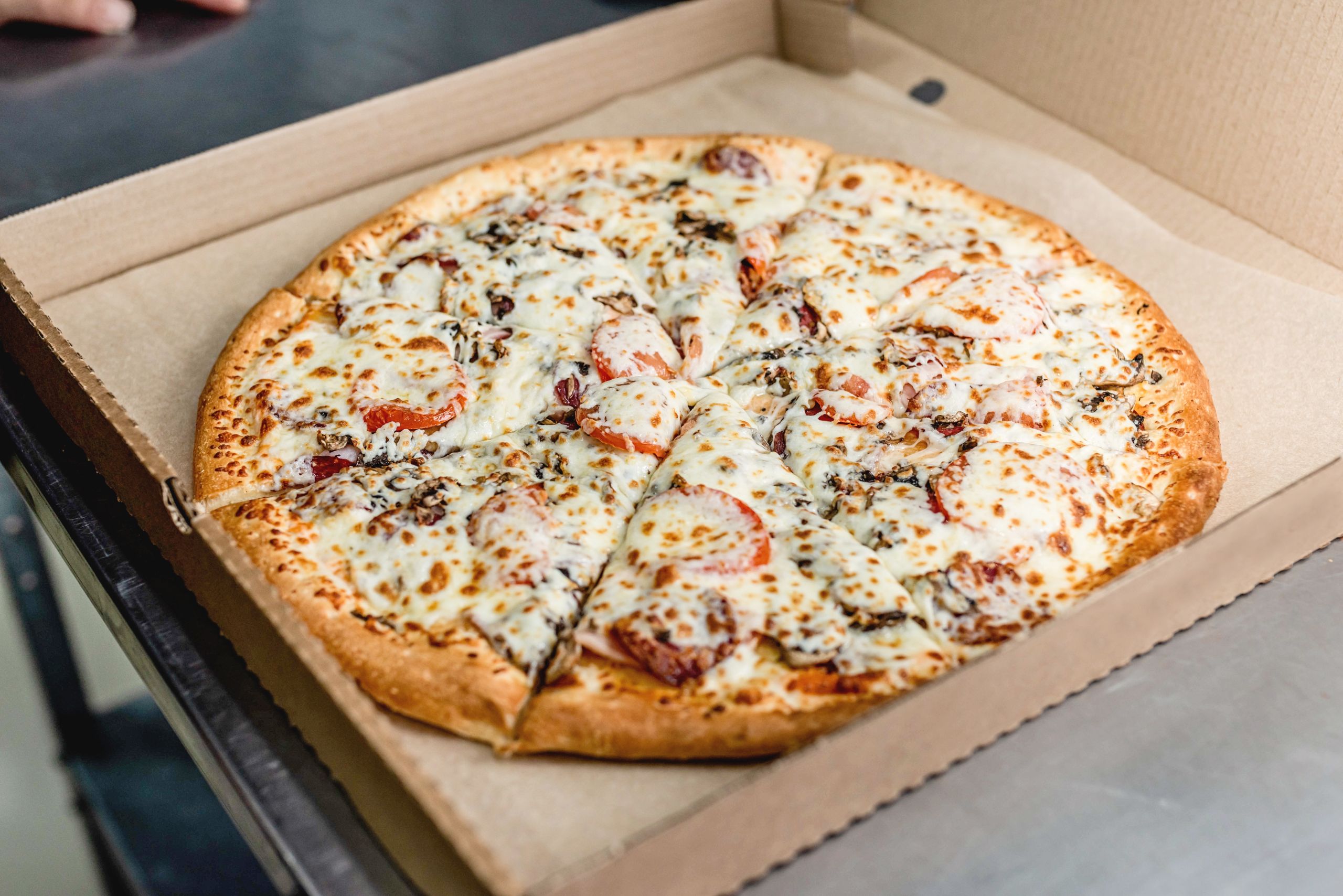 Carts are also common business models not only for pizzerias but also for businesses selling food of any kind. The benefit of pizza carts is you don't need huge capital. Unlike chain restaurants, you don't have to set up chairs and tables for customers. You can simply allow your vendor to sit or stand inside the car and serve the pizza through the window. 
A pizza cart has a mobile kitchen set up on the street. You prepare and sell the pizza products to anyone who passes by. 
If you're looking to set up a pizza food cart in the Philippines, you can get in touch with Jimini Foods Group! We offer Pizza Pedrico's and Santino's Supreme Slice Pizza cart franchising. The target locations of our pizza carts include canteens, convenience stores, hospitals, offices, schools, airports, seaports, coffee shops, markets, food courts, internet cafes, malls, supermarkets, and terminals. 
Mobile Eatery
It's hard enough parking a car just to get pizza, especially in traffic-congested cities like Metro Manila. So a mobile pizza eatery can be a great business model idea! 
Mobile eateries have become extremely popular because consumers are looking for meals that are convenient and fast. With fun themes and yummy dishes, mobile eateries offer food on the go. Food trucks are a common form of a mobile eatery. 
The main benefit of a mobile pizza eatery or truck is that it requires a low investment. Unlike brick-and-mortar pizza restaurants that require you to set up plenty of chairs and tables and decorate the ambiance as well, mobile eateries can only have a few tall chairs that go on the side of the mobile eatery or none at all. You also don't have to hire plenty of staff. A cook and a cashier are enough to keep your pizzeria going! 
Another major benefit of a mobile pizza eatery is that you have the freedom to move wherever the customers are. Your eatery can be set up outside an office building for lunch and then move to night markets, a concert area, or parade grounds for more profits. You have the freedom to see if your business model will thrive in a particular location. 
Catering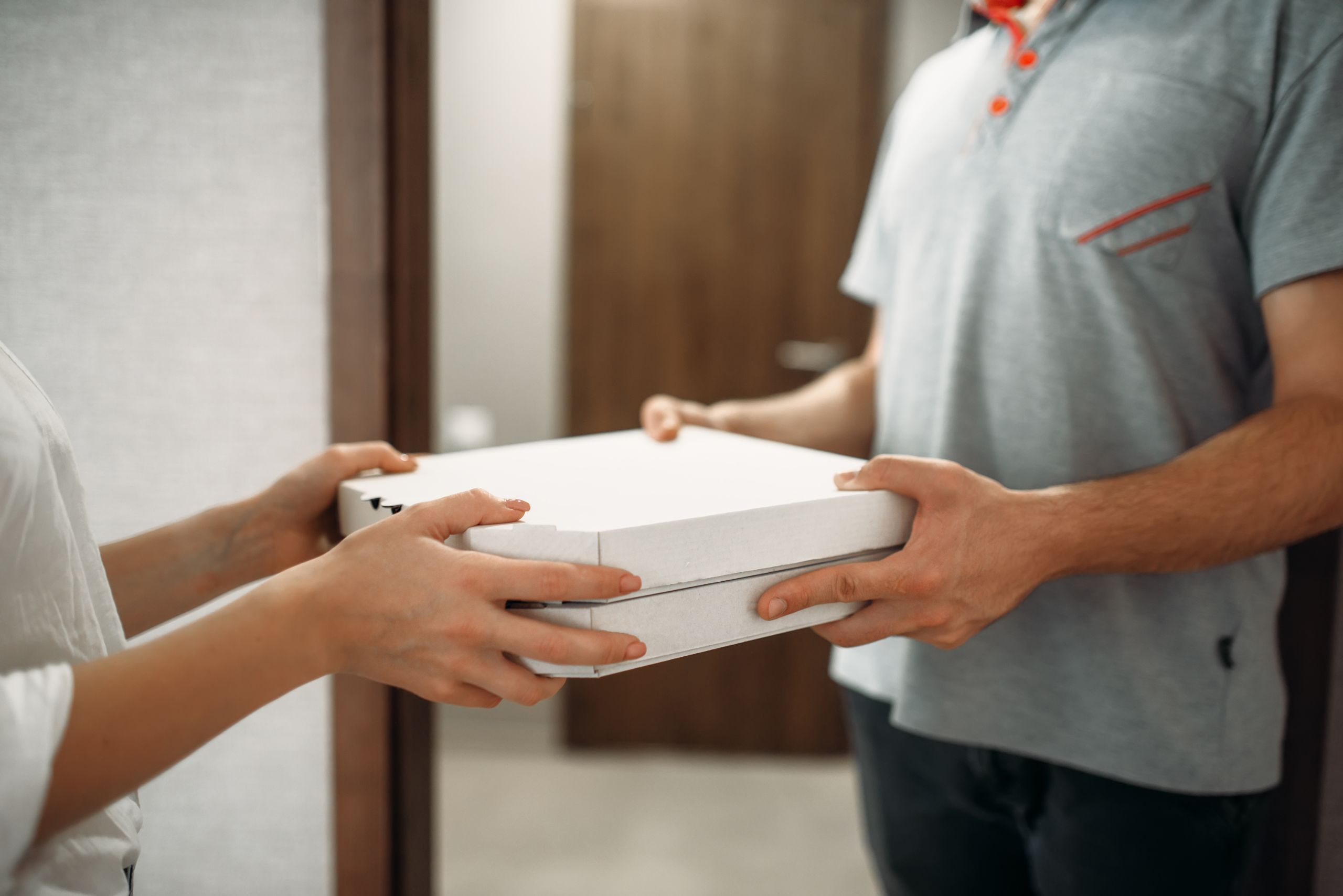 The benefits of catering pizza orders include higher profit margins because of high order volumes. In addition, with businesses facing labor problems, catering pizza orders is a much more ideal business model. For instance, it takes less labor to fulfill a one-time catering order worth P15,000 than it does to fulfill 30 individual orders worth P500 each.
Our tip: Look for any event planning team that you can partner with for this business model to be a success. You can also offer your pizza catering services at competitive prices. 
Countertops 
As its name suggests, the countertop pizzeria business idea is placed on a countertop. A toaster oven and various pizza products will typically be provided by the franchisor. This type of pizzeria is commonly found in school and office canteens, convenience stores, airports, and seaports. 
Key Takeaway
In this article, we've rounded up several pizzeria business model ideas to kickstart your pizzeria. Interested in starting a pizzeria business? Get in touch with Jimini! Click here to check our winning brands like Pizza Pedrico's and Santino's Supreme Slice that you can franchise.