Pizza topping ideas for your next movie night:
Add different kinds of cheese

Include some greens or spices

Try white pizza

Go for protein overload

Add an extra drizzle of your favorite sauces
Movie nights are the perfect time for you and your friends to enjoy a nice, warm pizza. That crispy crust, flavorful meat, crunchy green veggies, and mouthwatering cheese on top of your pizza is just the perfect companion for every movie night.
That said, you can elevate your movie experience by getting a bit more creative with your pizza topics. Not sure what to add? Well, this blog can help you — we talk about the best pizza toppings ideas for your next movie night!
Complete your perfect movie night by trying these ideas. They're delicious, healthy, and hassle-free!
Add different kinds of cheese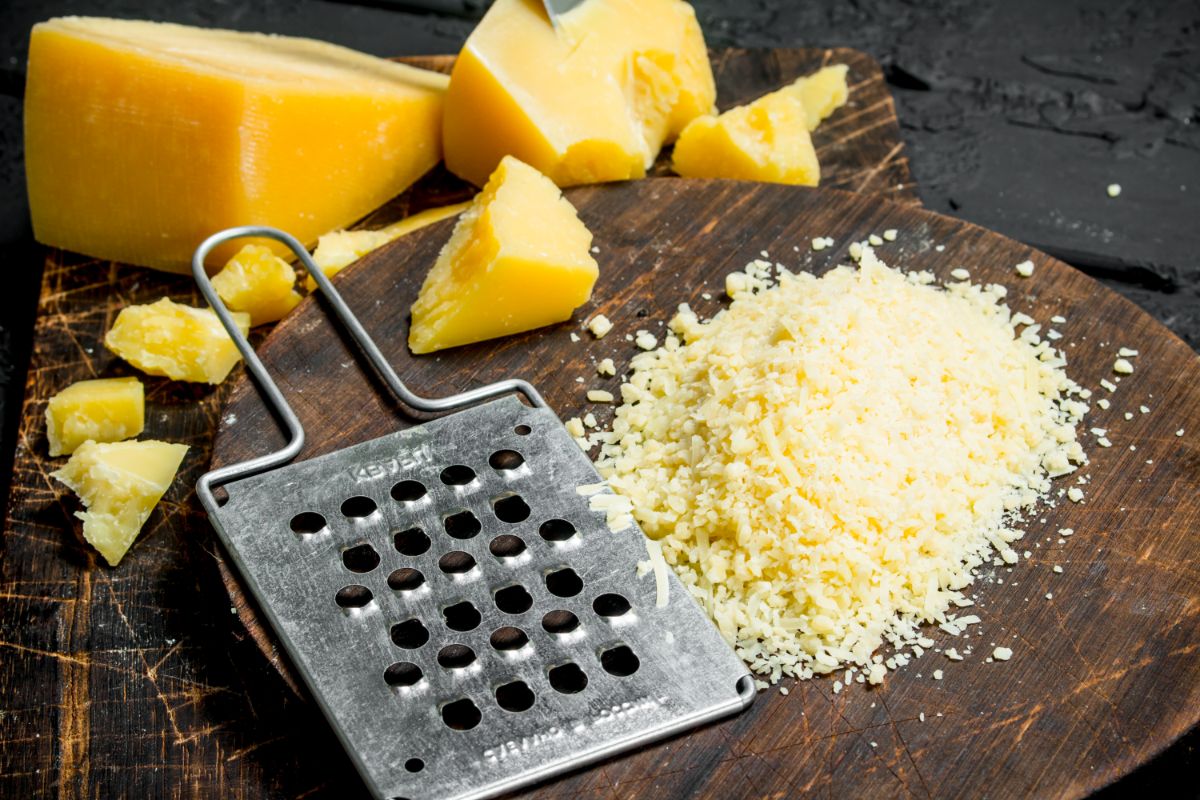 Pizza just isn't complete without a heaping layer of cheese. But, did you know you can try different kinds of cheese to create interesting flavor combinations on your pie? Here are the three kinds of cheese that you can add to your frozen-fresh pizza before you heat 'em in the oven!
Mozzarella
Mozzarella is pretty much the perfect pizza cheese. It's delicious and creamy, but its flavors are more on the subtle side — making it a great canvas for the rest of your pizza toppings. Plus, when it's melted it just looks so juicy! Mozzarella cheese can be bought in low moisture or fresh variations. 
Cheddar
Cheddar cheese can add extra flavor and depth to your pizza. It's sharp, buttery, creamy, and smooth. And, it comes in a wide range of ages, so you can test out cheddar cheeses of varying sharpness. Add some cheddar to your Jimini Whole Pizza and you'd be surprised how it compliments our pizza!
Ultimate Cheese
Why not add a variety of cheeses with Jimini's ultimate cheese blend? This contains a mouth-watering combination of all our favorite cheeses to pack that extra-cheesy punch in every slice. 
 Include some greens or spices
Herbs, spices, and everything green! Add them to your pizza to introduce some fabulous flavors and aromas to your pie — without needing all that extra salt or fat. It's also a great way to make your pizza look more appetizing.
Dried Oregano
Bringing an aromatic sweetness to your pizza, dried Oregano is an essential pizza topping. Once added to your pizza, it instantly adds more flavor and depth to the tomato sauce. 
Red Pepper
For some, pizza is simply better with a little spice. The crushed red pepper is a great way to add both heat and flavor to your pizza. Plus, it adds a little bit of crunch to every bite! 
Parsley
Parsley can add an element of elegance to every dish — even pizza! It's aromatic, bright, and brings out the best in every other ingredient in a pizza. So, if you want to add this to your list of toppings, just chop some parsley up and gently sprinkle it on top of your pizza.
Try white pizza
Classic pizza recipes call for a tomato sauce base — but can you imagine making one without it? We know it sounds unbelievable, but white pizza also tastes good! Instead of tomato, it uses a cream sauce base. This goes incredibly well with toppings like mozzarella, spinach, and some shrimps. Up your pizza game by trying out a white pizza!
Go for protein overload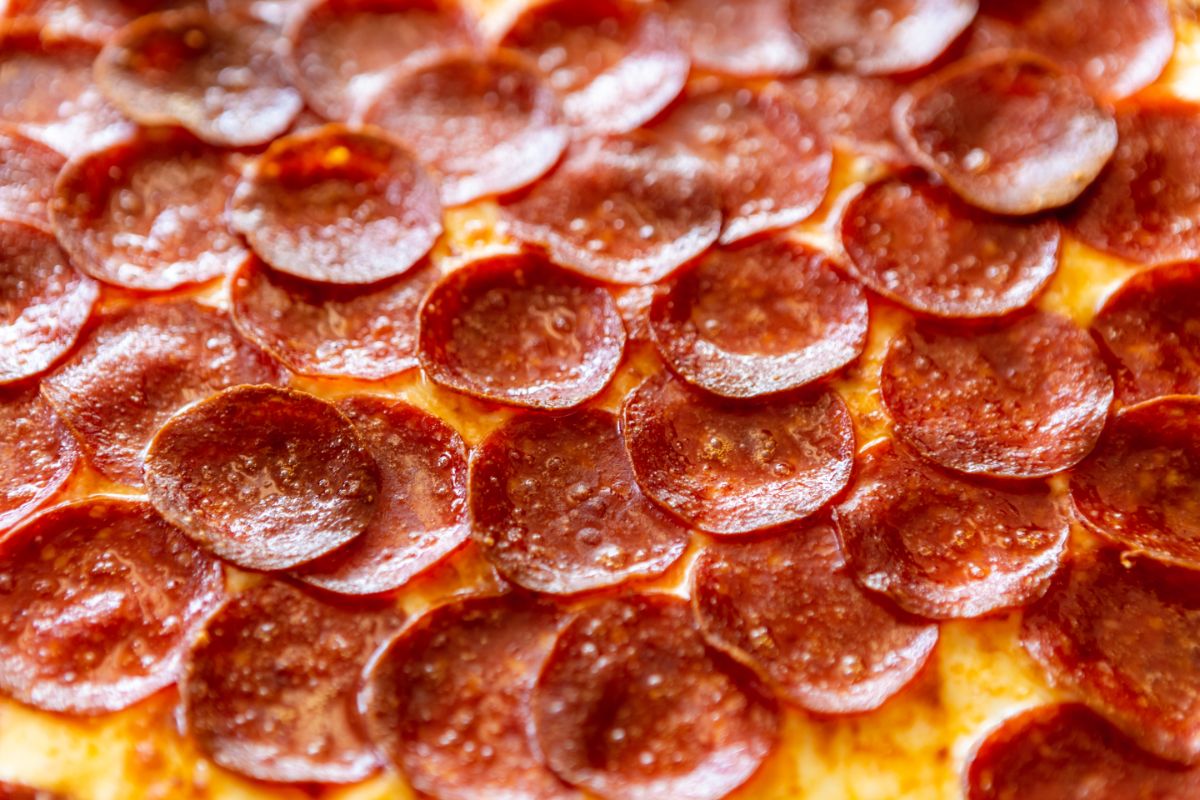 Meat lovers and gym rats will surely love topping their pizza with high-protein ingredients! These include common pizza ingredients like sausage, pepperoni, mushroom, and the like — but you don't have to stop there. You can also add things like butternut, chicken barbecue, spinach, peppers, olives, tomatoes, basil, and onions. All of these ingredients are packed with protein. 
Add an extra drizzle of your favorite sauces
Sauce is the best way to top off your movie night pizzas. Here are some of our favorite sauces that you can try too! 
Pesto sauce is the perfect partner for mozzarella and parmesan cheese and tastes great with other common pizza ingredients like basil, garlic, lemon, and nuts.
Yes, barbecue sauce doesn't just have to be for pork ribs or grilled chicken — they can also complete your pizza! This adds some tanginess, sweetness, and smokiness to your pizza, and goes great with ingredients like chicken, beef, and even pineapple.
While your initial reaction may be doubtful, mayo does go great with pizza. It's pretty flavorful and creamy, so it goes well with hearty ingredients like tomato, bacon, and parsley. 
Choose your toppings with Jimini Whole Pizza
Interested in making your own pizza for your next movie night? Then we have some great news — you can craft and order custom-made, frozen-fresh pizzas from Jimini Food!  
Every pizza lover has their pizza flavor preference and we're here to help you. Watching a perfect movie night is more fun when you pair it with a pizza flavor to your liking! 
Key Takeaway
Make your get-together with friends and family more memorable and exciting with these pizza toppings ideas for your next movie night! If you're looking for an easy way to craft your unique pizza creations, work with Jimini Food. 
We have a variety of pizza toppings options to choose from, and can provide you with frozen-fresh pizzas that can be heated up in a matter of minutes! Go and order the perfect frozen pizza here!