What are the popular pizza flavors in the Philippines? 
Pepperoni Pizza

Hawaiian Pizza

Ham and Cheese Pizza

Veggie Pizza

Cheese Pizza
Pizza was originally made in Italy as a tasty and affordable meal for locals. As pizzas were brought to other parts of the world, they were surely well-loved by many as well. Today, pizzas are one of the top comfort foods of people around the world. Of course, we, Filipinos, also love munching on our pizza slices any time of the day. 
But aside from the classic flavors like cheese and Margherita, certain pizza flavors certainly appealed to Filipinos' palates better. Explore the most popular pizza flavors in the Philippines today!
Some people in the Philippines like to go for classic cheese and pepperoni pizza, while  others are more into savory and sweet pizzas like Hawaiian pizza. There are plenty of popular pizza flavors in the Philippines and we've listed them below to give honor to the top comfort food today. Read on!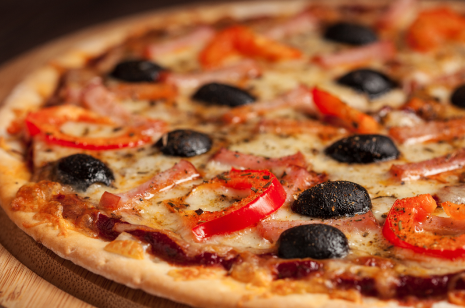 Pepperoni Pizza 
There's a reason why pepperoni pizza is one of the most popular pizza flavors in the Philippines. Who wouldn't love biting into a crispy and salty round of pepperoni? 
Pepperoni pizza is simple and straightforward. It is topped with a layer of sweet tomato sauce, melted mozzarella cheese, and delicious pepperoni slices. Pepperoni is an American type of spicy salami. It is made from beef seasoned with paprika or other chili pepper and cured pork. Before being cooked, pepperoni is bright red, soft, and smoky. Pepperoni is sliced thinly and is a famous pizza topping in the Philippines. 
Pepperoni pizza is a staple in pizzerias in the Philippines, but if you're too busy to go out or too impatient to wait for delivery all the time, you can always stock up on Jimini's Chicago Style Superoni Whole Pizza. Coming in a pack of 3, this pepperoni pizza is delivered frozen with a whole layer of mozzarella cheese and ready to bake anytime! 
Hawaiian Pizza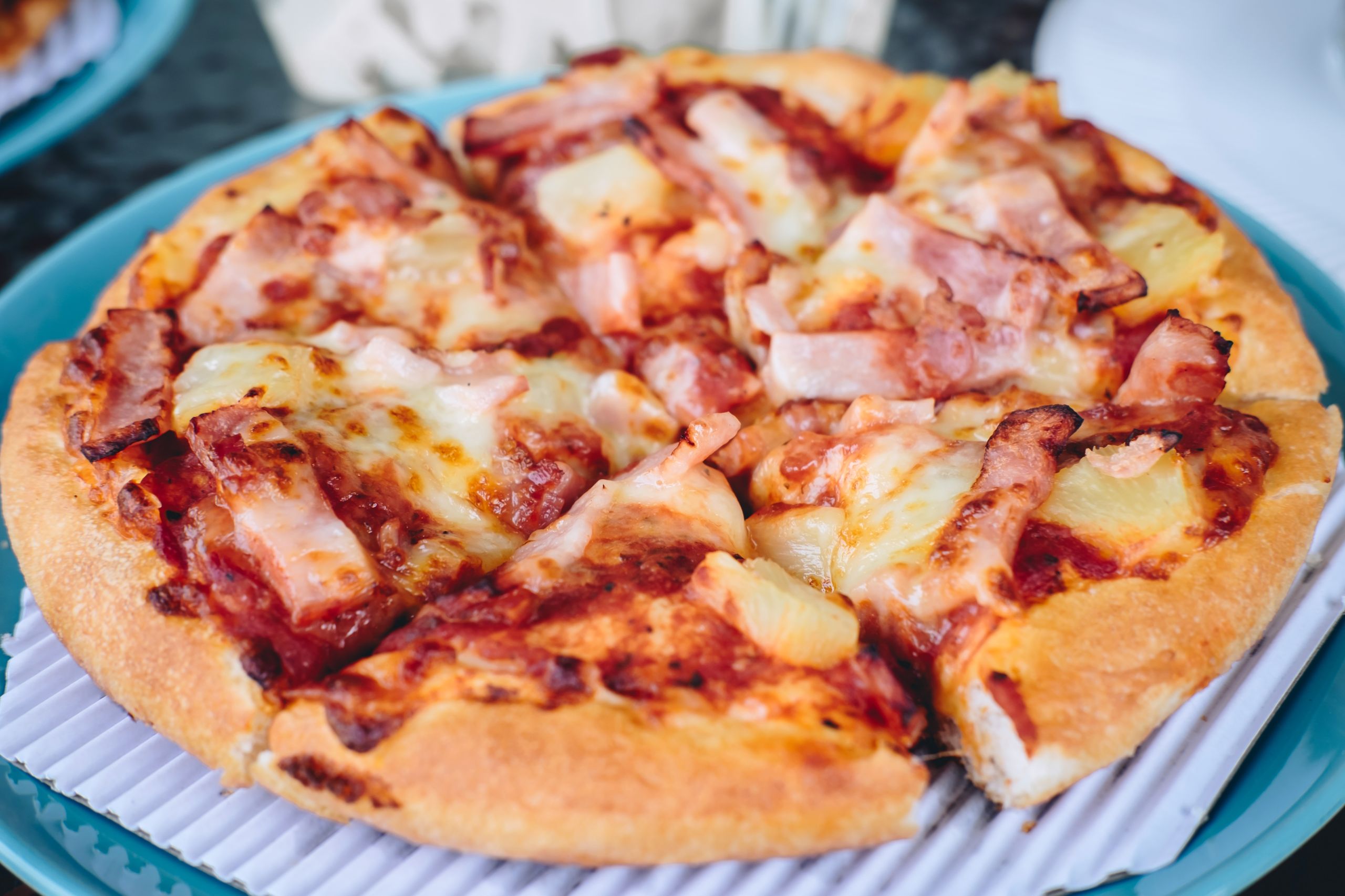 Despite its name, Hawaiian pizza is not actually from the Hawaiian islands. It originates from Canada. Sam Panopoulos, a Greek-born Canadian created the Hawaiian pizza in his Satellite Restaurant back in the year 1962. 
Panopoulos was inspired by his Chinese chef who combined sweet and savory flavors into dishes. He then threw cheese, cooked ham or bacon, and pineapple chunks to pizza and served it to his customers. The customers loved Hawaiian pizza and soon it made its way to the rest of the world. 
Everyone knows the great pineapples on pizza debate. And if you have never tried Hawaiian pizza, pineapple might not be the first topping to come to your mind. But here in the Philippines, Hawaiian pizza is certainly among the most popular pizza flavors. Many Filipinos adore the sweet and savory combination of the pizza.
If you have yet to try the famed Hawaiian pizza, you can order the Jimini Chicago Style Hawaiian Hooplah Whole Pizza!  
Ham and Cheese Pizza 
Everyone loves pizza, but if you also love meat, you would love eating a slice or two of ham and cheese pizza. While people in other countries laid all kinds of meat and protein on their pizzas like chicken, sausage, bacon, and ground beef, locals in the Philippines loved adding ham to their pizza instead. Ham and cheese pizza use sliced and cooked ham as a topping. 
So the next time you crave pizza, order the Pizza Pedricos Ham and Cheese Pizza. It comes with the best-sliced ham and aged cheese in town! 
Veggie Pizza
Who says pizza can't be healthy? In the Philippines, veggie pizza is a popular pizza flavor, especially among those who are conscious about their health. If you are dieting, you can eat a slice or two of this delicious pizza without the guilt. 
The best thing about veggie pizza is you're only limited to your creativity. Everything from mushrooms and bell peppers, to eggplants and arugula, makes for a tasty and healthy veggie pizza.
Cheese Pizza
Simple and delicious in its own right, cheese pizza comes with only tomato sauce and cheese. In the Philippines, cheese pizza is a popular flavor because many prefer sticking to the best ingredient of pizza, which is cheese. 
And while most people try to stick to classic toppings, others sometimes try to go for the "more is better" approach by adding more cheese layers. If you're a fan of overloaded cheese pizzas, then you'll love the Pizza Pedricos Cheese and Cheese Pizza. It is made with multiple cheese varieties that are perfectly blended to get that lavish taste. 
Key Takeaway
Now that you know the popular pizza flavors in the Philippines, it's time to satisfy your tummy and place your order. While you can get pizza just about anywhere here in the Philippines, nothing beats having a stock of frozen pizza in your refrigerator that's ready to be baked anytime your cravings hit up. So order from Jimini by clicking here! Or, become a Jimini franchise partner by clicking here.