What are some surprising facts about Hawaiian pizza?
It's Canadian

Pineapples are not native to Hawaii

It has a similar snack predecessor

It almost got banned in Iceland

It's famous in some countries, controversial in others
Hawaiian pizza is known for having toppings like pineapple, cooked ham or bacon, cheese, and tomato sauce. This type of pizza is considered controversial, provoking debates from people all over the world. The great debate is focused on whether pineapple should be added on a pizza. 
If you've already tried Hawaiian pizza, then you probably already know which side you stand on. But how much do you really know about this pizza? Where did it come from? Why is it highly contested? We've rounded up some interesting facts about Hawaiian pizza you would love to know! Read on below.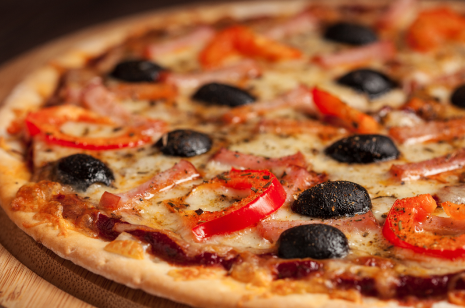 It's Canadian 
Did you know that Hawaiian pizza is not actually from Hawaii? It's not even from any part of the United States. Sam Panopolous is credited as the creator of the Hawaiian pizza. Panopolous immigrated to Canada from Greece and opened the Satellite Restaurant in Ontario, Canada back in 1962.  
When the Chinese-Canadian cook started adding sweet and savory dishes to the Satellite Restaurant's menu, the concept of Hawaiian pizza was born. Panopolous experimented with mixing sweet and savory flavors and threw in tomato sauce, cheese, pineapple, ham, or sometimes bacon. With regard to naming the dish, Panopolous chose the name "Hawaiian" after the brand of canned pineapple that he used for the pizza. 
Later on, the Hawaiian pizza became popular locally and, eventually, in other parts of the world as well. Today, Hawaiian pizza is a staple in pizzerias.
Pineapples are not native to Hawaii
Despite being the long-time symbol of Hawaii, pineapples are not native to Hawaii. Pineapples did not appear in the Hawaiian Islands until 1813. These fruits were originally found in southern Brazil and Paraguay. Natives then spread the pineapples throughout the rest of South America, Central America, the Caribbean region, and the West Indies, where Christopher Columbus found the fruit.   
It has a similar snack predecessor
A few years before Panopoulos had thought of the concept of the great Hawaiian pizza, several German people were already munching down on a similar snack. Popularized by the TV host Clemens Wilmenrod and originating from Germany back in the 1950s, Toast Hawaii is actually the snack predecessor of Hawaiian pizza.
Toast Hawaii is a type of open-faced sandwich that layers melted cheese, ham, a pineapple slice, and a maraschino cherry on top. For those who love Hawaiian pizza, the Toast Hawaii is worth trying.    
It almost got banned in Iceland
Believe it or not, Hawaiian pizza almost got banned in Iceland. In a question-and-answer session with several high school pupils in a school in the north of Iceland, a student asked Iceland's President, Guðni Thorlacius Jóhannesson, what he thought of pineapple as a topping on pizza. 
Iceland's president said that if he had the power to pass laws, he would ban pineapples on pizza. After a great deal of debate on social media, the president released a social media statement that he likes pineapples, just not on pizza. He also said that he does not have "the power to make laws which forbid people to put pineapple on their pizza". Instead of pineapples, the president recommended seafood. 
It's good news for Hawaiian pizza lovers that Hawaiian pizza wasn't banned in Iceland after all. 
It's famous in some countries, controversial in others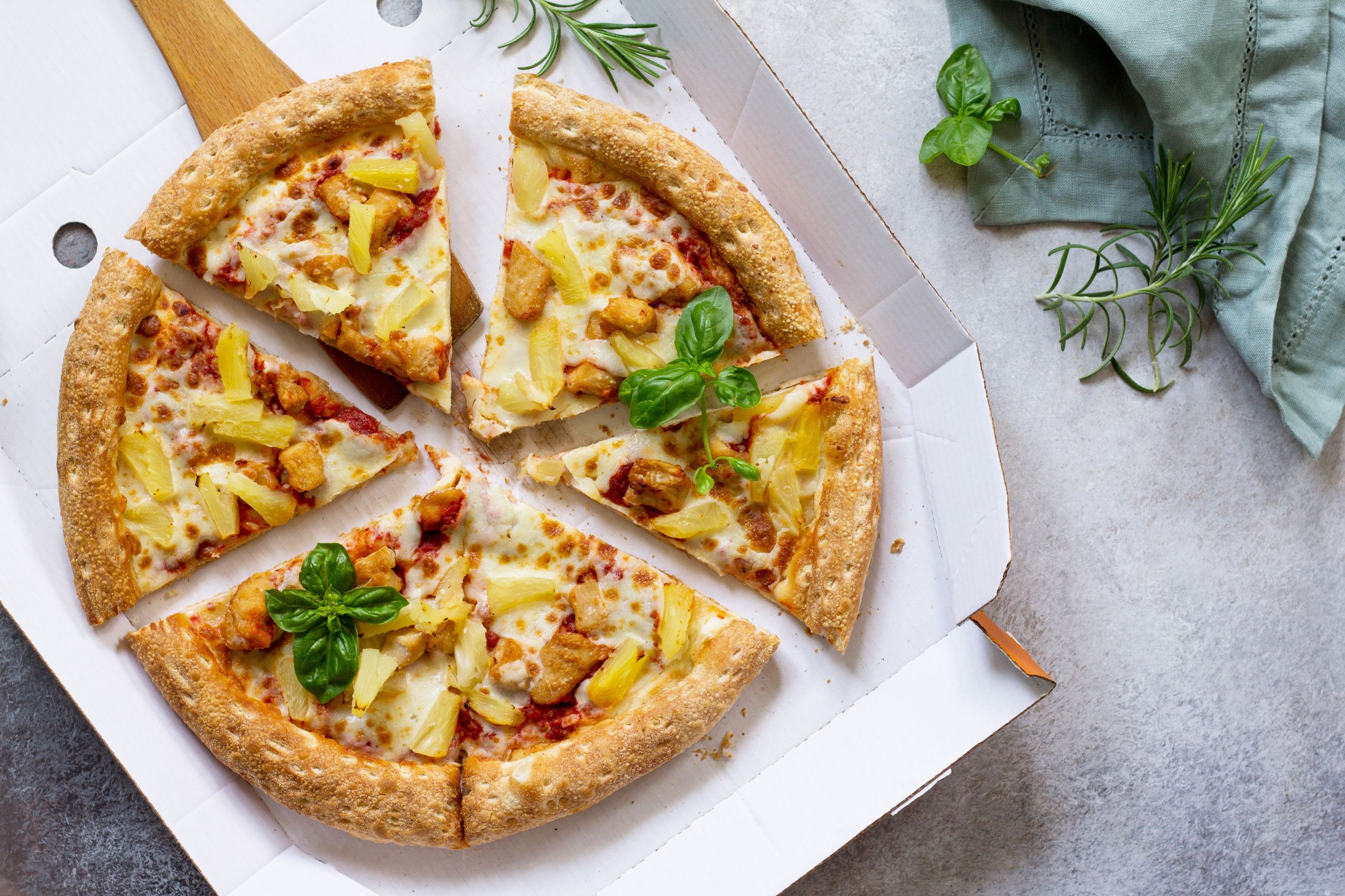 For a humble type of pizza, Hawaiian pizza typically evokes strong feelings. You might think that what one person puts in their pizza won't be a big deal for other countries, but in Hawaiian pizza, this would be wrong. 
Back in 1999, Hawaiian was the most popular pizza in Australia, accounting for about 15% of pizza sales. But according to a 2017 poll, the United States is quite divided about approving Hawaiian pizza. 47% of Americans approve of having pineapple as a topping, 32% disapprove, and 20% are not sure. A Wall Street Journal article was even titled "A Divided Nation Reveals Itself In One Question: Hawaiian Pizza, Yes or No?". 
Key Takeaway
In this article, we've rounded up some of the top facts about Hawaiian pizza. Some of these may surprise you but whether you like Hawaiian pizza or not, it's clear that there are many fans of this sweet and savory pizza. 
Craving for Hawaiian pizza or just curious to find out what debate is all about? You can always try Jimini's pizzas. We offer Jimini Whole Pizza Hawaiian Hooplah Pizza Pedrico's Ham and Cheez, and Jimini Pizza Bar Hawaiian Supreme. Click here to check out our other winning brands today!