What are the different types of bagels?
Plain Bagels

Whole Wheat Bagels

B&W Sesame Sprinkle
Today, bagels are one of the most popular breakfast foods loved by millions of people around the world. Combine it with coffee and you have the perfect go-to morning meal. There are different types of bagels, which can make it challenging to choose one. That's why we're here to help you out!  
A bagel is a type of bread that's much like a donut because it has a hole in the middle. However, bagels are boiled before being baked. This results in a crispy, shiny crust and chewy interior. 
Whether you want a plain bagel or a B&W sesame sprinkle one — here are some of the best types of bagels. After all, why limit yourself to one bagel when you can have an array of mouthwatering ones?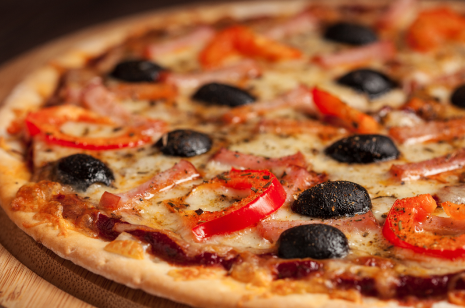 Plain Bagels   
Plain bagels are the original bagels. These are the most basic types of bagels. Their taste is as good as can be — soft and chewy on the inside, crusty on the outside. Being plain bagels, they are also denser and sweeter than traditional bread.  
Plain bagels are perfect for breakfast, lunch, snacks, and other meals. These do not have toppings and perhaps this is the factor that makes plain bagels great. You have the option to customize plain bagels, add any topping, and have a delicious treat!
Some like to add cream cheese to their plain bagels, others top them with chicken and leafy greens. You can top yours with your go-to chocolate spread and bananas or peanut butter and jelly. If you need a quick breakfast meal, you can simply fry your plain bagels with butter and add some eggs. The options are truly endless when it comes to upgrading this type of bagel.   
Whole Wheat Bagels
Whole wheat bagels are the perfect type of bagel for those who need to be extra careful with their eating habits due to health concerns but don't want to give up devouring delicious treats. People who are conscious about their health don't have to feel fully guilty when indulging in a few whole wheat bagels. 
Aside from whole wheat bagels being just as delicious as the other bagel types, they are healthy and packed with various nutrients. As its name suggests, a whole wheat bagel is made from whole wheat flour and whole grain. ​Whole grains are an important part of a well-balanced diet because they are packed with minerals and fibers that keep the body healthy. 
When compared to white loaves of bread or other types of bagels that are made with refined grain flour, whole wheat bagels are healthier. Eating whole grains instead of refined grains lowers a person's "bad" cholesterol levels, helps maintain healthy body weight, and lowers the risks of heart diseases, certain cancers, and type 2 diabetes. 
Whole wheat bagels contain more fiber and protein than white bread. They also offer up to 4 times more zinc, which is crucial in boosting one's immunity and digestion. In addition, whole wheat bagels also have more iron and folic acid — two nutrients needed for proper blood circulation. 
However, some people might find whole grain bagels with a milder flavor, which can be unsatisfying. For added flavor, you can always slather on some spreads on your whole grain bagel. If you want to go all the way in supporting your healthy diet, you can top your bagel with some hummus, plain greek yogurt, low-fat cream cheese, garlic avocado, mashed berries, or ricotta cheese. 
B&W Sesame Sprinkle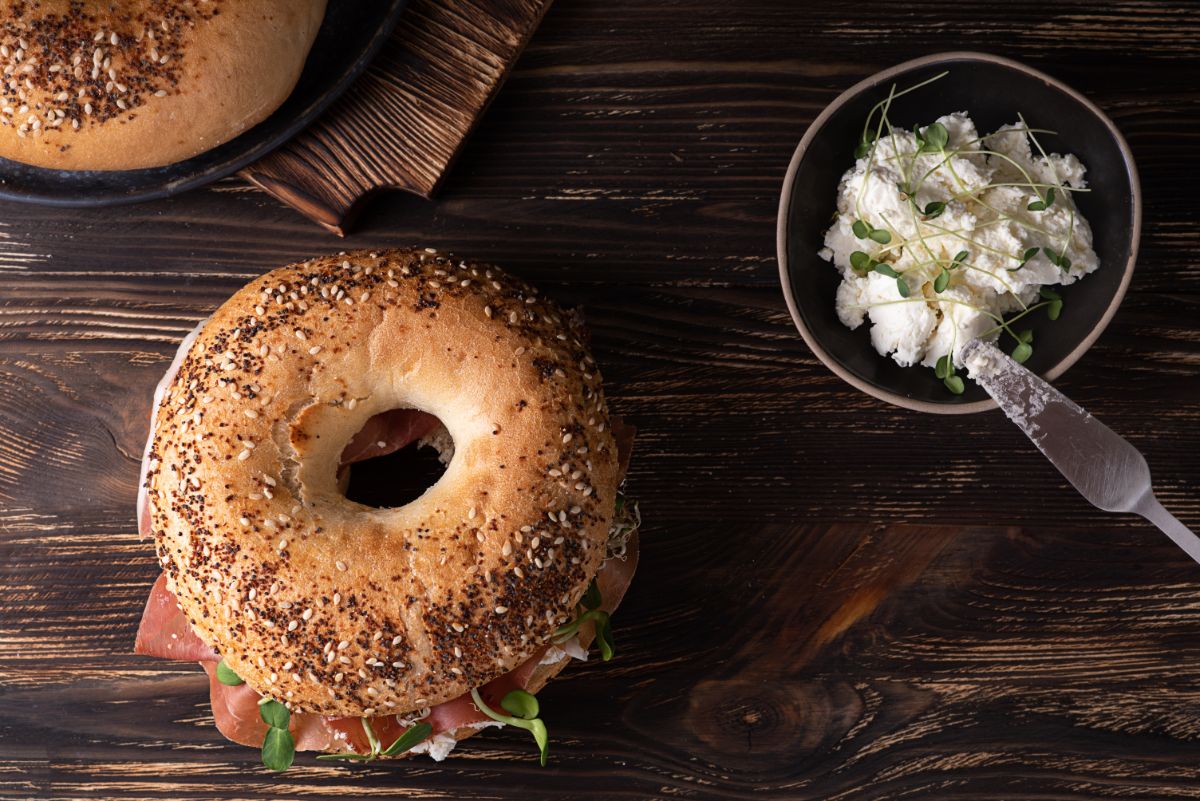 The B&W Sesame Sprinkle is an all-time classic bagel that is covered with black and white sesame seeds. When it comes to the healthiest bagels, plain ones may seem like the obvious choice but the sesame sprinkle bagels contain fiber and heart-healthy fat. 
At Jimini, our B&W Sesame Sprinkle from Bogels N.Y. is a mild and delicious choice for those who don't want to get overwhelmed with toppings but also don't want to sacrifice taste. The B&W Sesame Sprinkle is a top-selling bagel because it can be eaten as part of a healthy diet as well. Elevate your breakfast sandwiches with Bogels N.Y. Sesame Sprinkle!  
Key Takeaway 
These different types of bagels don't sacrifice flavors as well as healthiness! Have these as your go-to breakfast or snack. These bagel flavors shouldn't stop you from exploring other types. Discover them all and upgrade your everyday meals with different fillings as well! 
Enjoy good quality bagels from Bogel's N.Y., which makes quality bagels that come in packs of 5 and 12. Bogel's N.Y. is a part of the Jimini food group. Learn more about Jimini here, and check out our winning brands by clicking here!