Best pizza flavors from Pizza Pedrico's:
Cheez and Cheez

Sausage+Pepperoni and Cheez

Ham and Cheez

Ham+Pineapple and Cheez

Garlic Mushroom Melt

Chorizo and Cheez

Ham+Sausage and Cheez
Pizza is everyone's favorite! You can eat it anytime, anywhere! But, if your taste buds are tired of eating the same old pizza flavors, it's time to treat yourself to something new and exciting — Pizza Pedrico's!
We invite you to try the best pizza flavors from Pizza Pedrico's menu! These go-to frozen pizza flavors are easy to cook up at home. It comes in 10 slices, and you can easily heat them up in your oven or toaster! 
How much are these delightful Pizza Pedrico's pizza flavors? You can enjoy our 7 delightful pizza flavors of Pizza Pedrico's with our Original Rounds for only P60 solo box or a 4-pizza-in-a-box for only P220.
Our Pizza Pedrico's are 100% cheesier like no other! Drop by at any Paborito Store near you to see why our pizza flavors are the best.
Now, are you craving our pizza? This blog covers everything about the different flavors and toppings that Pizza Pedrico's offers!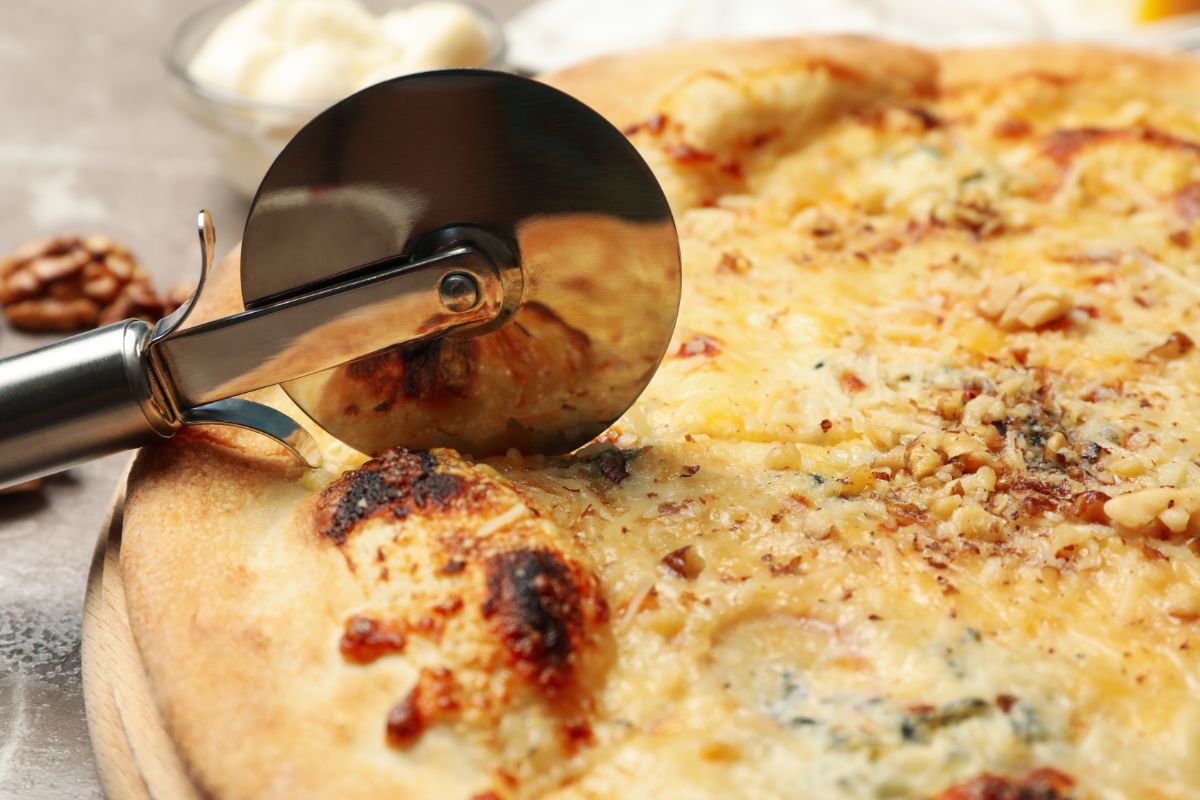 Cheez and Cheez
Cheez and Cheez is the perfect option for those pizza lovers whose guilty pleasure is cheese. Don't settle for the usual, bland cheese topics for your frozen pizza. With Pizza Pedrico, you get a combination of hearty, oozy cheeses that will surely melt in your mouth once heated! Our signature Cheez and Cheez flavor offers the best kind of meltability — and keeps our customers coming back for more. 
If you want to experience and see a melted cheese stretching itself into aromatic strands as you get the pizza out of the oven or microwave, the Cheez and Cheez flavor of Pizza Pedrico's will not disappoint.
Sausage+Pepperoni and Cheez
Dreaming of sausage, pepperoni, and lots of cheese pizza? We got you! One of our best pizza flavors is our Sausage+Pepperoni and Cheez! This pizza flavor combines our melty, stringy cheese with savory, juicy, and flavorful slices of delicious sausage and pepperoni. It's a classic combination that you can't help but love. 
You can have your serving of Sausage+Pepperoni and Cheez solo, or enjoy this frozen pizza with your family or barkadas! Satiate your pizza cravings now!
Ham and Cheez
This one is sure to be a hit with your kids (and the kids at heart)! This classic has everything great about a homemade ham and cheese sandwich — but on a pizza. Plus, despite being a frozen pizza, this one tastes and smells as if it's freshly made with all those chunky bits of juicy ham and melted cheese. Who wouldn't enjoy a slice of that?
Kids and kids at heart will surely reminisce the first time they taste a ham and cheese flavored pizza and will be convinced that ours is like no other!
Ham+Pineapple and Cheez
While a hotly debated topic, many of us just love having some pineapple on pizza. And the best companions for the sour-sweet fruit are none other than ham and cheese! Pizza Pedrico's Ham+Pineapple and Cheez pizza is carefully made to showcase all the flavors of these ingredients. In each slide, you can taste the juiciness of this pizza flavor, combined with fresh and chunky pineapple bits that will make your mouth water. 
Our customers can't get enough of this pizza flavor, so, why not try it now and have a munch of our Ham+Pineapple and Cheez flavor?
Garlic Mushroom Melt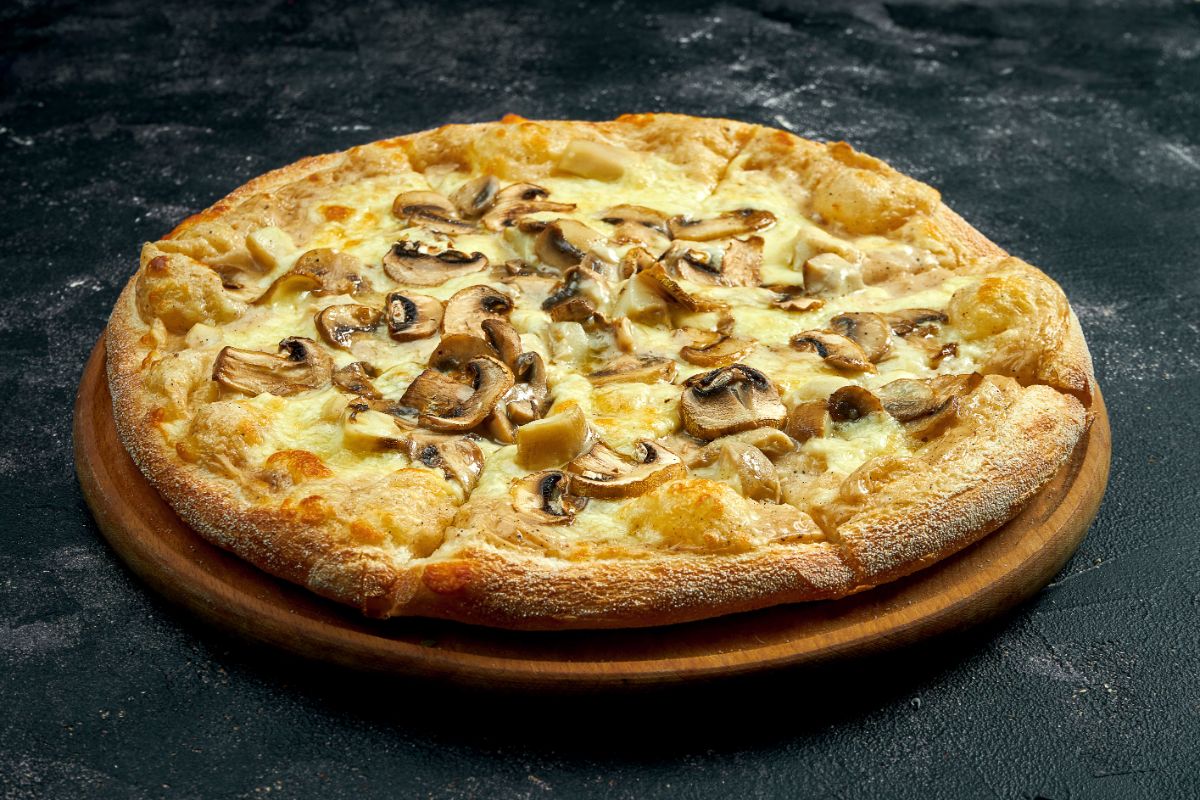 Packed with flavor and umami, Pizza Pedrico's Garlic Mushroom Melt is another great option to have for your pizza nights. Follow your love for garlic and mushroom with our Garlic Mushroom Melt! With the right amount of garlic, mushroom, and melted cheese, this flavor will linger in your mind with its delicious after-taste effect!
Chorizo and Cheez
Chorizo is also everyone's paborito! These round-shaped chorizos with creamy, melted cheese are every barkada's go-to snack! They can't get enough of this pizza! Well, just share it fairly with your friends because you've been warned that our Chorizo and Cheez flavor is very addictive to your taste buds! 
Ham+Sausage and Cheez
Yes, we also have ham, sausage, and a cheesy pizza flavor! Pizza Pedrico's Ham+Sausage and Cheez is so good — the ham and sausage deliciously compliment each other, and each slice packs just the right amount of melted cheese!
Key Takeaway
Treat yourself today with any of these best pizza flavors from Pizza Pedrico's menu. And who says that you can't enjoy that with a frozen pizza? You definitely can! Our pizzas are the best-tasting you can find, and easy to enjoy on your own or with your loved ones. 
Are you looking at what other pizza variations we have in store for you? You can visit our website to see what else Pizza Pedrico's and Jimini Food has to offer.